Quality dentistry in Barcelona



This website aims to provide you with an overview of our treatments and where you can find us
Four generations of dentists and over 75 years dedicated to the service of our patients.
Clinics
The clinic located on the Gran Vía was founded in 1941 by Dr. Barrachina Pérez, father and grandfather of the present dental practitioners. For his part, the clinic situated in the upper part of the city, in Calle de los Valero, was founded in 1977 by Dr. Barrachina Sans. We work with the most innovative materials and the latest techniques in both clinics.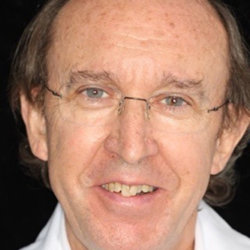 Dr. José María Barrachina Sans
Degree in Medicine and Surgery from the University of Barcelona, 1968
Degree in Stomatology from the University of Madrid, 1970
Assistant professor of Fixed Prosthodontics at the University of Madrid, 1971-1972
Del Amo Foundation grant holder at USC (University of Southern California) and UCLA  (University of California, Los Angeles), 1973
Private practice in Barcelona. Specialist in fixed prostheses and cosmetic dentistry.
Member of: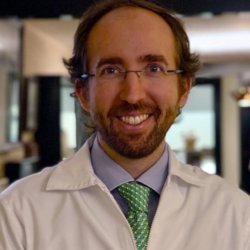 Dr. José María Barrachina Díez
Degree in Dental Surgery from the University of Barcelona, 2002-2007
Certificate in Recent Advances in Integrated Adult Dentistry, 2007
13th ITI STRAUMANN Course on Comprehensive Implant Dentistry, 2007-2008
"La Caixa" Foundation scholarship holder – DAAD, 2008-2009
Postgraduate course in Prosthodontics and Dental Materials at the Albert Ludwig University of Freiburg; 2008-2011 Mentors: Prof. Dr. Dr. h. c. Jörg R. Strub and Prof. Dr. Wael Att;
Title of Dr. Med. Dent. (Doctor of Dental Medicine) from the Albert Ludwig University of Freiburg for the thesis entitled Long-term outcome of one-piece implants: a systematic literature review with meta-analysis; 2012
Advanced Clinical Training course in Surgical Implant Dentistry at UCLA (University of California, LosAngeles); 2013 Mentor: Dr. Peter K. Moy
Post-graduate course in Clinical Endodontics with Microscope and Endodontic Surgery at "Centro de Odontología Microscópica", Bilbao, Spain; 2015
Mentor: Dr. Borja Zabalegui
Private Practice in Barcelona dedicated to restorative dentistry, periodontology and implantology
Co-director in the post-graduate course in Integral Implantology and assistant professor in the post-graduate course in Prosthodontics at the SCOE Foundation; Since 2019
Publications:
Barrachina-Díez JM, Tashkandi E, Stampf S, Att W.
Long-term Outcome of One-Piece Implants. Part I: Implant Characteristics and Loading Protocols. A Systematic Literature Review With Meta-Analysis.
Int J Oral Maxillofac Implants. 2013 Mar-Apr;28(2):503-18
Barrachina-Díez JM, Tashkandi E, Stampf S, Att W.
Long-term Outcome of One-Piece Implants. Part II: Prosthetic Outcomes. A Systematic Literature Review With Meta-Analysis.
Int J Oral Maxillofac Implants. 2013 Nov-Dec;28(6):1470-82
Member of:
treatments
Our treatments are aimed at long-term success, adapting to the aesthetic and functional needs of our patients.
At the first visit, a detailed clinical history is taken, in which dental, periodontal, functional and aesthetic aspects are assessed.
The anamnesis (clinical history) is followed by a complete diagnosis and explanation of the various treatment options available, adapted to the patient's time and financial constraints.
Treatment and service g

uaranteed
Our treatments are based on the combination of years of experience and the use of the most advanced techniques and materials.
Upon completion of treatment, our patients enter a maintenance programme, which includes annual check-ups and prophylaxis (preventive treatments).
Range of treatments and services



Cosmetic and restorative dentistry: composite fillings, ceramic and resin veneers, teeth whitening, root canal tooth restoration, etc.
Tooth supported, implant supported and mixed fixed prostheses
Removable prostheses: complete, partial, telescopic, etc.
Complex oral restorations
Preventive dentistry
What do our patients think about us?
Our ratings on Google accredit us as reference Dental Clinic in Barcelona.
El Dr es una eminencia, sus manos hacen magia en los tratamientos que aplica, además explica de forma clara y concreta, el por qué y para que, de cada uno de los trabajos a realizar. El equipo humano es excelente en su atención, amables, serviciales y grandes profesionales. Gracias gracias gracias!!!
Trato excepcional, profesional y atento tanto por parte del Dr. José Mª Barrachina como todo el equipo. Cuentan con la mejor tecnología y siempre están al día. Una clínica dental en la que te sientes como en casa, hasta mis hijos van encantados!
Caroline Vogel
18/06/2021
Hace 2 años escribí esta reseña para la clínica en Gran Via. Esta semana fui a la clínica en c/Valero y quiero reafirmar mi experiencia positiva: "Como paciente puedo recomendar esta clínica 100%: trato excelente, profesionales con una muy amplia formación a nivel internacional, mucha experiencia de varias generaciones y pasión por el trabajo. Todo esto hace que consigan el mejor resultado para el paciente." El Dr. Barrachina trata los dientes de sus pacientes "como si fueran los suyos o los de su herman@". Vor zwei Jahren habe ich eine Bewertung für die Praxis in Gran Via geschrieben. Diese Woche habe ich die Praxis in c/Valero besucht und kann die positive Erfahrung nur bestätigen: "Ich bin Patientin bei Dr. Barrachina und kann die Praxis 100% weiterempfehlen: man fühlt sich gleich willkommen und kann sicher sein, dass die Behandlung zum bestmöglichen Ergebnis führt. Dr. Barrachina hat eine internationale Aubildung, viel Erfahrung über mehrere Generationen und Leidenschaft für seine Arbeit." Dr. Barrachina behandelt die Zähne seiner Patienten so "als seien es seine eigenen oder die seiner Schwester".
Ester Juste Forns-Samsó
20/04/2021
Molt bona clínica. Equip molt profesional i tracte molt amable.
Elias Santamaria
13/04/2021
Una clínica excepcional por el alto nivel tecnico de los doctores y la calidad de su personal. Son muchos años que toda mi familia está en manos de la Familia Barrachina.
ROSA MARIA PIFARRE TABERNERO
23/02/2021
Trato muy personalizado y muy profesinal. Se toman todas las medidas higiénicas, aspecto que te da gran seguridad en estos momentos. Trato muy amable por parte de todo el personal.
Anna Malagrida Cañadell
18/02/2021
Raquel Martinez
19/01/2021
Grandes profesionales. Trato personalizado. Ambiente familiar. Te sientes en buenas manos desde el primer día. Personal amable y atento. Sin duda la mejor clínica donde me han tratado.
Sin duda la mejor clínica dental de Barcelona. No sólo por la excelencia profesional de ambos doctores -padre e hijo- sino también por el trato humano. El Dr. Barrachina Jr me salvó dos muelas con caries que estaban a punto de ser endodonciadas. Su prioridad es la salud y no duda en dar su sincera opinión aunque ésta implique no realizar tratamientos que supondrían su beneficio personal. Un dentista de los que ya no hay.
Marta Miralles
07/01/2021
Equipo muy profesional y ambiente familiar. Tuve que hacer una ortodoncia muy complicada y se preocuparon mucho de la salud de mi dentadura en todo el proceso, mirando siempre por la mejor opción para mí (y no en lo más caro). Encantada con el resultado!
CLÍNIC VALERO
c/ Valero 7 Bajos, 08021 Barcelona

M – TH: 9:00 – 17:00 | F: 9:00 – 15:00
CLÍNIC VALERO
c/ Valero 7 Bajos, 08021 Barcelona

M – TH: 9:00 – 20:30 | F: 9:00 – 15:00
C/ Gran Via 453 1º1ª 08015 Barcelona

M – TH: 9:30 – 15:30 | F: 9:30 – 15:00
CLÍNIC GRAN VÍA
C/ Gran Via 453 1º1ª 08015 Barcelona

M – TH: 9:30 – 15:30 | F: 9:30 – 15:00
Contact
Dr. Barrachina Dental Clinic